Set 1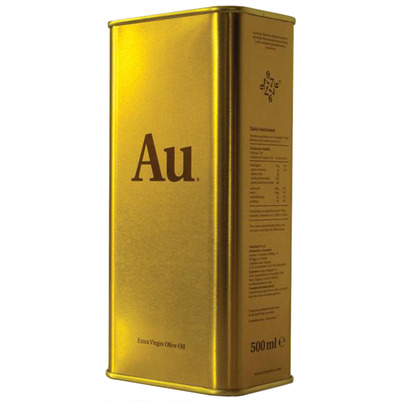 Au
Spain
Au stands for Aceites Unicos what means "Unique olive oil" and is also the chemical symbol for gold. Already in November, the Picual olives are picked. This allows the olive oil to have a lot of 'body' and gives a strong taste in the mouth. Slightly spicy and green and fruity with hints of green apple and a medium bitterness.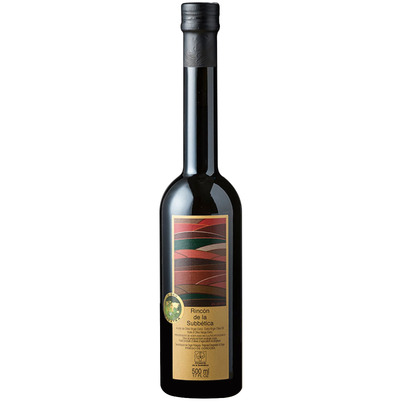 Rincón - Subbética
Spain
An award-winning organic olive oil from Cordoba, southern Spain. This oil is made from 100% Hojiblanca olives, organically grown, picked and pressed on the first day of harvesting. Rincón olive oil comes from a collaboration between Virgen del Castillo and Nazareno and was first released in 2007. The oil was chosen as the best in the world in 2013, 2015, 2016 and 2017. Spicy, fruity and intense, very suitable for meat, oily fish and all kinds of salads.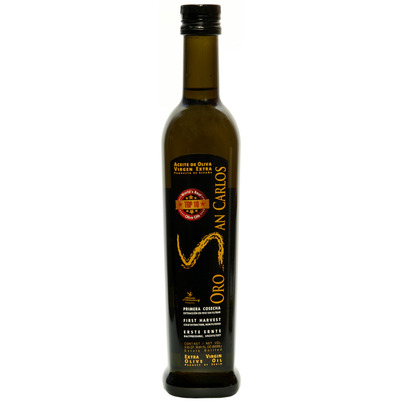 Pago Baldios San Carlos - Oro
Spain
Dieses Olivenöl von Pago Baldios San Carlos hat den 9. Platz in der offiziellen Liste von World's Best Olive Oils 2015 und wurde erst in 2006 introduziert. Ab dem ersten Jahr gewinnt das Oro Olivenöl viele Preise. Fast alle spanischen Topköche haben eine Flasche des flüssigen Golds in der Küche. In den Niederlanden wird es vor allem von Wilco Berends von De Nederlanden, Eric van Bochove von Restaurant ´t Vlasbloemeken und Grand Hotel Karel V in Utrecht benutzt. Sehr fruchtig mit ein wenig extra Pfeffrigkeit durch die Cornicabra Olive.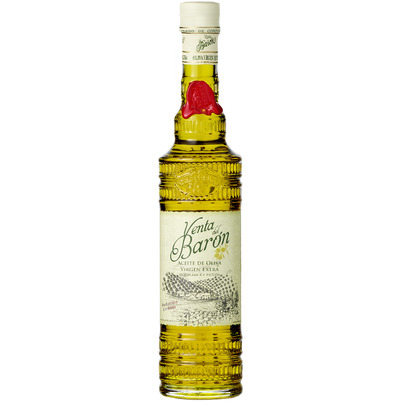 Venta del Barón
Spain
Die Autorität bezüglich das 'ranking the Olive Oil' hat diese Olive auf 1 platziert als World's Best Olive Oil. Baron Santaella ermordete seine Frau aus Eifersucht und wurde vom König aus Andalusien verbannen. Der Baron konzentrierte sich auf das Herstellen des besten Olivenöls. Als der König sein Olivenöl probierte war er so beeindruckt, dass er dem Baron direkt begnadete und ihm seinen Adelstitel zurückgab. Das Olivenöl ist herrlich fruchtig, frisch und ein wenig grasig mit einem Hauch von Tomate, Apfel und Banane.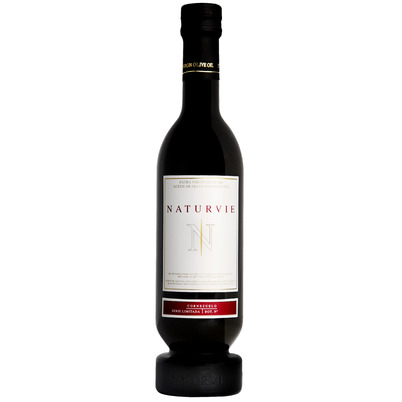 Naturvie - Cornezuelo
Spain
The grandfather of the current owner of the Naturvie house, Fernando Sánchez-Mohino, turned a number of wild olive trees into an orchard. The different variants still grow mixed. The Cornezuelo olives are picked by hand, transported in small crates to prevent bruising and are pressed directly. The oil is velvety and has flavours like mint, fig, apple and tomato. This lightly peppery oil is, as you might say, born for salads and red meat.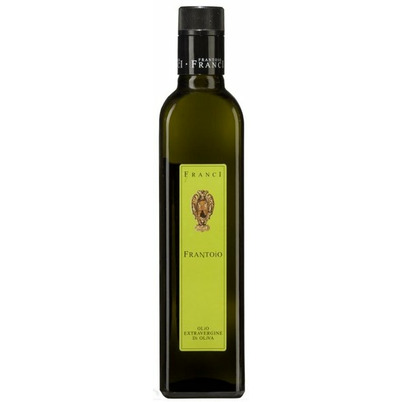 Franci - Frantoio DOP
Italy
In the 50s, Fernando Franci bought the historic Tuscan olive grove Villa Magra together with his brother Franco. In 1995 Giorgio, the son of Fernando entered the company in 1995. That was the beginning of a series of very special olive oils. In 1997, for the first time he made the Olivastra Seggianes; a soft, virgin olive oil of one olive variety. An aromatic, fruity olive oil, which is very suitable for salads of vegetables and white meat.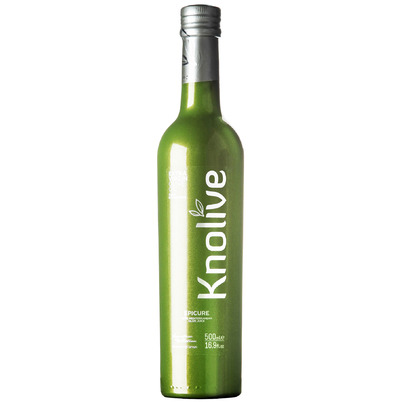 Knolive - Epicure
Spain
Knolive was named one of the best and most successful olive oil producers in the world in 2018. Their olive groves are in the heart of the Subbética National Park in Spain, where a sea of olive trees surround La Tiñosa, the highest peak in the province of Córdoba. The harvest is carried out manually, because mechanical picking is near impossible on such rugged terrain. The Knolive Epicure is an extra virgin olive oil with a world class reputation, made by a world class producer.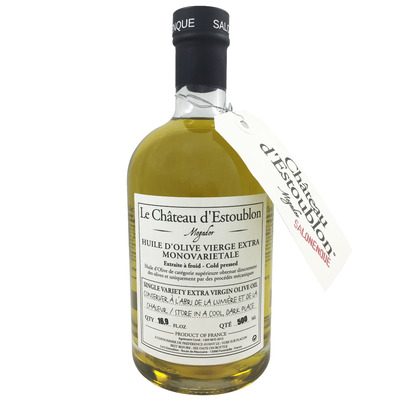 Chateau d'Estoublon - Salonenque
France
The house Chateau d' Estoublon is located in Vallée des Baux in Provence, France. Since 1731 they have been making olive oil and wine here. In the valley, many olive trees grow, 60% of which the green Salonenque olive occupies. Estoublon harvests the olives early in November, when they are well ripe. This gives a nice first-pressure with a fresh, buttery taste. This oil fits perfectly with steamed vegetables, tartar, carpaccio and is very surprising with a bowl of ice cream.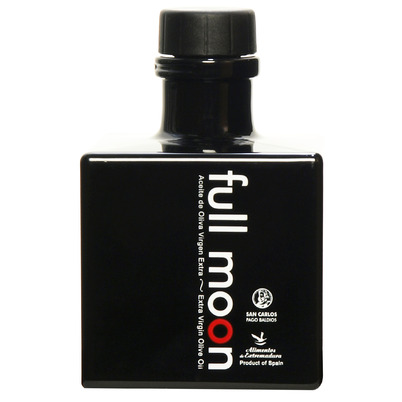 Pago Baldios - Full Moon
Spain
Pago Baldios San Carlos has existed since the 17th century. They are located in the Spanish Valle del Tiétar. The Full Moon oil is the first pressing of the Arbequina olive, which is picked during the first full moon in October. It is an exceptionally soft oil with a fresh fruit and nutty taste, with a slight smell of freshly cut grass. The picking at the first full moon has an almost magical meaning; the oil would stimulate love, prosperity and health.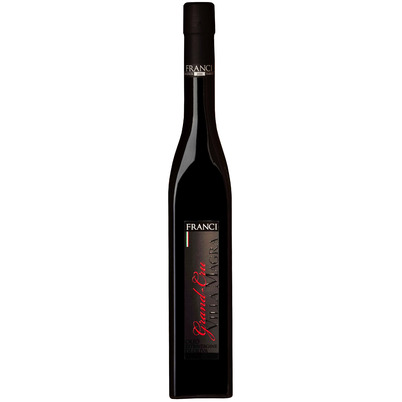 Franci - Villa Magra Grand Cru
Italy
Eines der besten Olivenöle der Welt in der Kategorie 'Intensiv und Würzig'. Der toskanische Vorstand für Olivenöle wählt dieses Produkt schon seit 15 Jahren als Bestes Produkt. In Oktober werden die allerbesten Frantoio Oliven des besten Obstgartens handgepflückt; Villa Magra für die Herstellung von 2.100 Liter. Der Geruch ist frisch mit Gras und Artischocke, Kardone und grünen Mandeln. Außerdem riecht man ein wenig Blumen und Kirschen. Eine äußerst komplexe Mischung. Der Geschmack enthält starke Kräuter und ein wenig Bitterkeit, typisch für die Toskana. Dies wird aber mit aromatischen Noten verdeckt.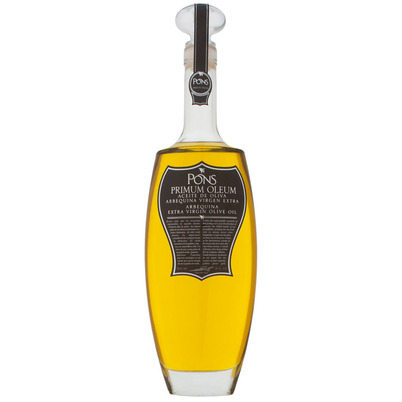 Pons - Primum Oleum
Spain
Casa Pons is located in the small northern Spanish village of L' Albagés, where this family has been making olive oil in a traditional way since 1945. In October, the gentle picking of the small green Arbequina olive groves begins; a true harvest party. The olives are cold pressed immediately after picking. This first oil is very limited and very popular. A fantastic oil with soft flavours of nuts and fruit. Ideal for a salad or sprinkled over meat or fish.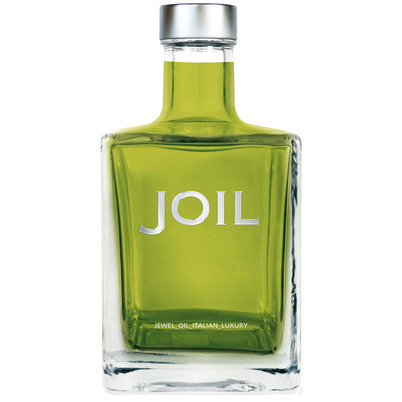 Joil
Italy
Joil stands for 'Jewel Oil Italian Luxury'. Produced by the house Gradassi, founded in 1639 in Spoleto, Umbria, under the brand name Cufrol. The black Moraiolo olive is a fairly rare Tuscan olive of which Cufrol makes this Premier Cru oil. They themselves speak of an "olive jewel". The oil is slightly peppery and spicy and is actually only used to sprinkle over dishes in order to enhance the deep taste.