Set 1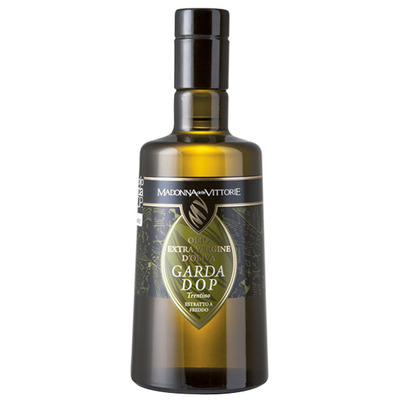 Madonna delle Vittorie
Italy
Trentino (Lake Garda) is, thanks to its mild sub-Mediterranean microclimate, the northernmost region of Europe where olive trees grow. Madonna delle Vittorie is such a typical Italian family farm, which not only produces this olive oil, but also has a 'ristorante', which uses high quality products from the Trentino region to serve regional dishes, homemade pasta and desserts and meat from its own cattle. The olives are harvested at the beginning of November and cold pressed the same day. This creates a high quality virgin olive oil.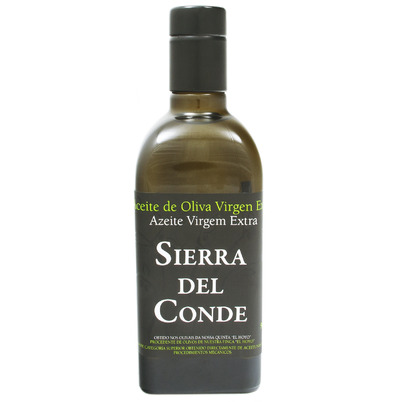 Sierra del Conde
Spain
Made by the house Naturvie, one of Spain's leading olive oil producers. The Sierra del Conde is a blend of 4 different olives, all from the Naturvie's own olive groves. The Sierra del Conde is a first press oil with soft tones of green almond, apple and tomato. This olive oil is a real all-rounder, used by many top chefs. From soups and sauces to salads; this oil can handle it.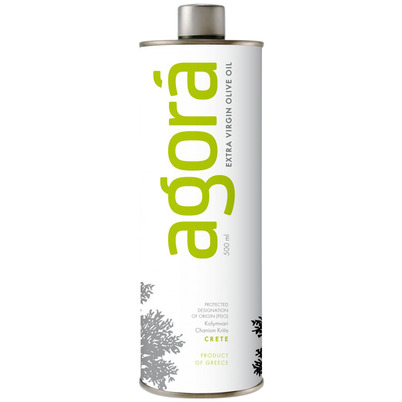 Agorá - Kreta
Greece
An olive oil with a protected designation of origin (PDO), made in the traditional way in Kolymvari, Chania, Crete, a region recognised worldwide for its quality. The rich soil of the area, the right altitude and the microclimate are ideal for growing olive trees. Agorá has orchards of the Koroneiki variety, which extend between Samaria and the Mediterranean Sea. This Agorá Crete is cold-pressed and has a rich, fruity and peppery taste. Delicious in stews or just over the bruschetas.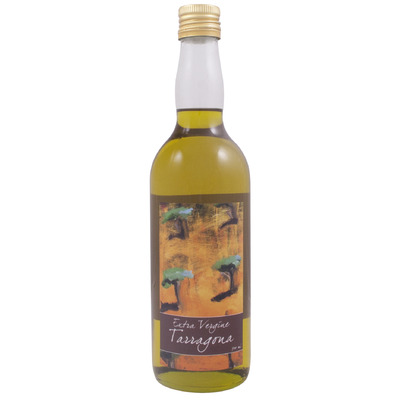 Tarragona
Spain
This unfiltered virgin olive oil comes from the northern Spanish town of Tarragona in Catalonia, one of the oldest olive oil regions. Catalonia produces a lot of olive oil, the best of which comes from the Tarragona region. The Tarragona olive oil, made from the Arbequina olive oil, is bright and lighter in texture and has a lot of taste. It is an elegant olive oil, very suitable for salads, to bake in and with Tapas, but it also combines well with just a piece of bread.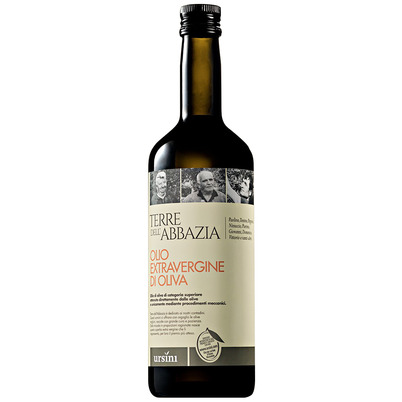 Terre Dell'Abbazia
Italy
The history of the Ursini House, from central Italian Fossacesia, dates back to the 19th century. The Terre Dell' Abbazia is a virgin olive oil and is a blend of 7 carefully selected olives, the Chieti, Cucco, Leccino, Olivastra, Crognalegno, Ascolana and the Dritta olive. The result is a soft olive oil with many flavours of green bananas, ripe tomatoes and a light pepper. Can actually be used with many dishes; an all-rounder.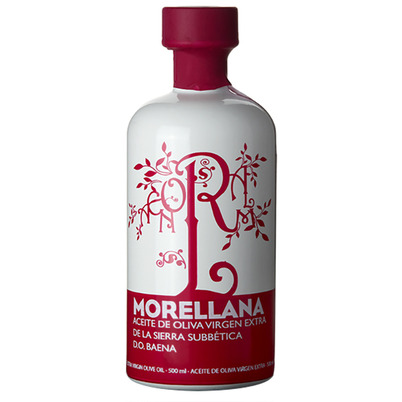 Morellana Organic
Spain
A special olive oil from Sucesores de Hermanos Lopez from Cordoba, Spain. Antonio López Ortiz built his olive oil mill in 1918, his descendants still make traditional organic olive oil. The Morrelana is a virgin olive oil of the Picuda olive, a green olive that gives a lot of oil. The oil is powerful with hints of green almond, green banana and artichoke. This organic olive oil is suitable for old cheese and all kinds of fish, such as octopus and tuna.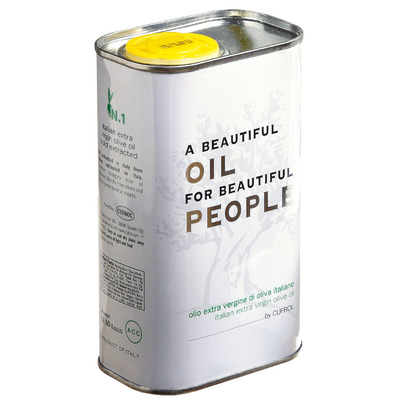 Cufrol - Beautiful Oil for Beautiful People
Italy
Dieses Olivenöl wird hergestellt von Cufrol, ein kleines Familienunternehmen aus Italien der Familie Gradassi. Das Öl wird in verschiedenen Top Restaurants in Italien verwendet, unter anderem im 3 Sterne Restaurant Dal Pescatore von Chef Antonio Santini. Es steht aber auch auf dem Tisch bei dem niederländischen Topkoch Lucas Rive und im berühmten Okura Hotel in Amsterdam.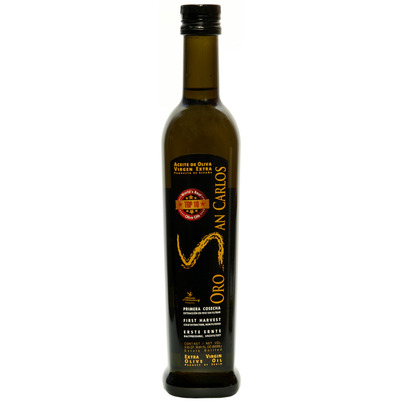 Pago Baldios San Carlos - Oro
Spain
Dieses Olivenöl von Pago Baldios San Carlos hat den 9. Platz in der offiziellen Liste von World's Best Olive Oils 2015 und wurde erst in 2006 introduziert. Ab dem ersten Jahr gewinnt das Oro Olivenöl viele Preise. Fast alle spanischen Topköche haben eine Flasche des flüssigen Golds in der Küche. In den Niederlanden wird es vor allem von Wilco Berends von De Nederlanden, Eric van Bochove von Restaurant ´t Vlasbloemeken und Grand Hotel Karel V in Utrecht benutzt. Sehr fruchtig mit ein wenig extra Pfeffrigkeit durch die Cornicabra Olive.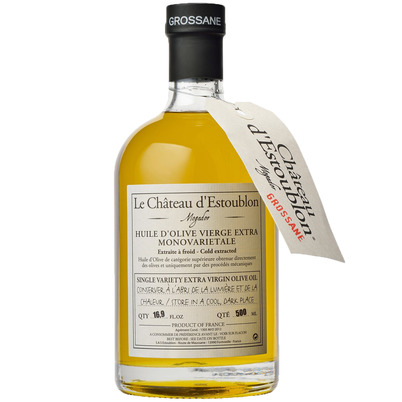 Chateau d'Estoublon - Grossane
France
Earnest Schneider, schweizer Multimillionär und Eigentümer der Uhrenmarke Breitling, kaufte ende der 90er das Château d'Estoublon in der Provence. Es wurde seiner Tochter Valerie und seinem Schwiegersohn Rémy Reboul übertragen. Damit wurde ihr Traum Wirklichkeit; das Herstellen von hochwertiges Olivenöl und Wein. Valerie ist verantwortlich für die Verpackungen und wurde inspiriert von Parfümflaschen der großen Marken in Frankreich. Grossane ist leicht und sehr subtil. Frisch mit sogar einem Hauch Zitrone. Man schmeckt und riecht grüne Blätter. Das Olivenöl eignet sich gut für einen frischen Salat und Meeresfrüchte.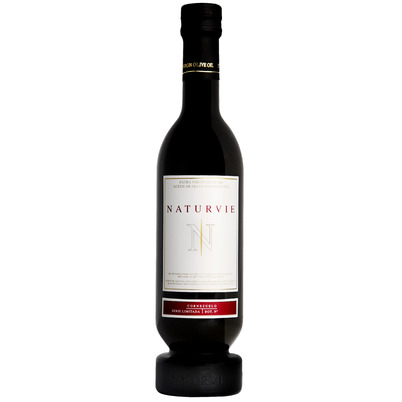 Naturvie - Cornezuelo
Spain
The grandfather of the current owner of the Naturvie house, Fernando Sánchez-Mohino, turned a number of wild olive trees into an orchard. The different variants still grow mixed. The Cornezuelo olives are picked by hand, transported in small crates to prevent bruising and are pressed directly. The oil is velvety and has flavours like mint, fig, apple and tomato. This lightly peppery oil is, as you might say, born for salads and red meat.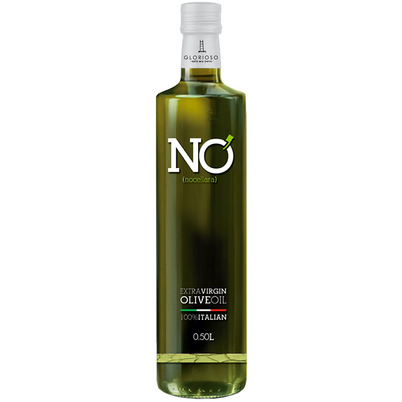 Glorioso - Nocellara
Italy
Famous for his great passion for olives, Mario Glorioso began his own olive oil trade in Sicily in the 1970s. His son Luigi came to the company in 2004 and started bottling olive oil. He chose this olive oil; the first pressing of the Nocellara del Belice olive, mainly because of its 'grassy' taste. The olives are picked by hand and come from western Sicily. Delicious on bruchetta, in salads and soups.