Set 1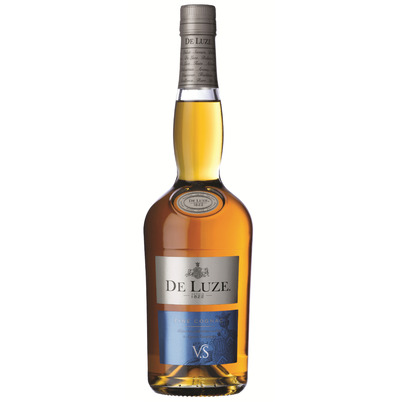 De Luze - VS
Assemblage
Die Entstehungsgeschichte vom Cognac De Luze beginnt 1820 in Bordeaux bei Baron Alfred De Luze und seinen fünf Söhnen. Der Kellermeister des Cognac De Luze selektiert die Eaux-de-Vie von Topdestillierern auf Grund von Geschmack und hoher Qualität aus den Cognac-Regionen Fins Bois, Petite Champagne und Grande Champagne. Die Lagerung findet in alten Holzfässern aus Limousin-Eichen statt. Die Lagerzeit beträgt mindestens 2,5 Jahre.

40% Vol.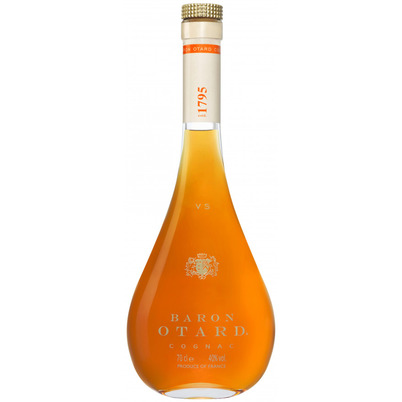 Baron Otard - VS
France
Baron Otard VS Cognac is a blend of several eaux-de-vie from some of the finest growth areas in the Cognac regions. This fine spirit has aged in specially crafted Limousin oak casks and works great in cocktails, on the rocks or even with tonic. Otard, also known as Château de Cognac, is a French Cognac house founded in 1795. The cellars of the Château have 3-meter thick walls and enjoy a high level of humidity, improving the ageing process of the Cognac.

40% Vol.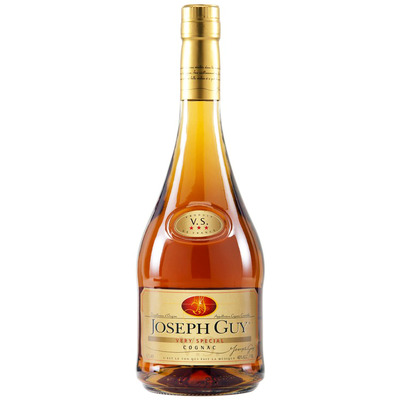 Joseph Guy - VS
France
The basis for Joseph Guy is laid to harvest the grape Ugniblanc in Cognac, a French province that is divided into 6 areas (crus). Through a unique combination of soil, climate and light, each and every cru vineyard produces a different wine. This Joseph Guy VS matured for at least 2.5 years in used Limousin barrels. Gold medal winner at the World Spirits Awards 2016.

40% Vol.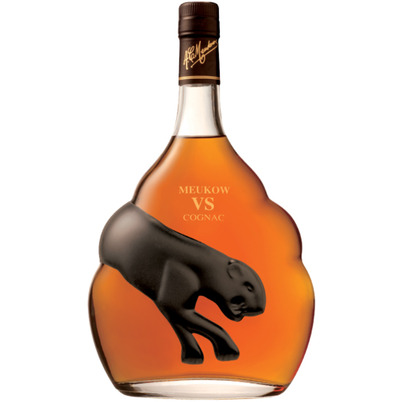 Meukow - VS
Grande Champagne
Meukow - VS Cognac characterizes itself as well-balanced blend of different eaux-de-vie from the Cognac region. Aged in Limousin oak, this is a high-quality spirit from the historic Meukow house. Founded in the 19th century by two brothers, who first came into contact with Cognac after Tsar Alexander II of Russia sent them to France with orders to secure a supply of Cognac for the Court.

40% Vol.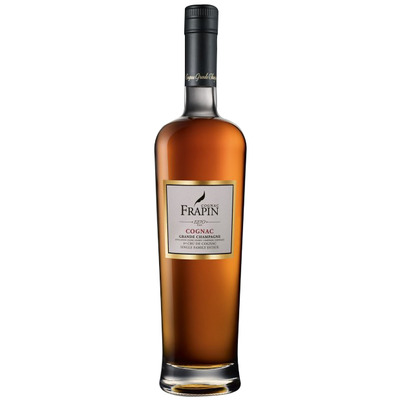 Frapin - 1270
France
Frapin is a Single Family Estate of a single contiguous vineyard, located in the heart of the Grande Champagne, the Premier Grand Cru of Cognac. The Grande Champagne region delivers the best quality and most intense and complex Cognac. At Frapin, the pressing of the grapes takes place within 2 hours after harvest. 1270 refers to the year in which the Frapin family settled in Cognac. Frapin 1270 replaces the trusted VS and aged no less than 6 years!

40% Vol.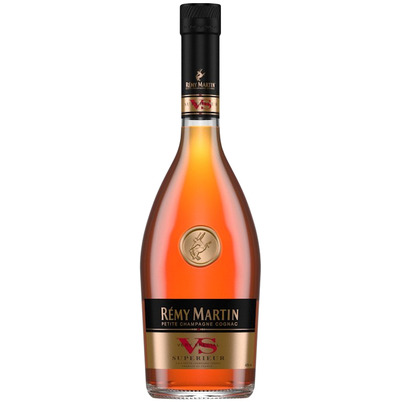 Rémy Martin - VS
Grande Champagne
Rémy Martin – VS was first created in 2007 by Pierrette Trichet, the first woman to be appointed Cellar Master to a major Cognac house. She chose only the highest quality grapes from the Petite Champagne, an important cru in the Cognac region. Rémy Martin – VS has aged for at least 2 years in oak casks made from the nearby Limousin forest. It can be enjoyed neat, on ice or even in long drinks with ginger ale.

40% Vol.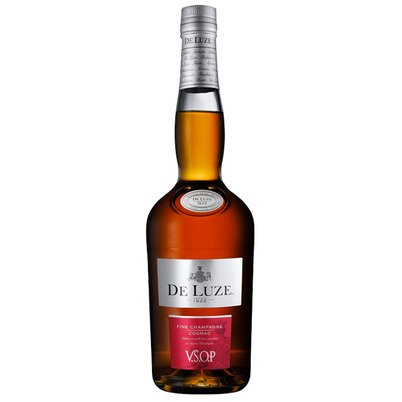 De Luze - VSOP
Grand Champagne
An outstanding blend of eaux-de-vie from Grande and Petite Champagne, the two best growing areas of the Cognac region whose blending gives Fine Champagne.

The wine is distilled unfiltered, with its "lees" in our own distillery, using the Boinaud familly's unique method, giving an exeptional finish to the Cognac.

40% Vol.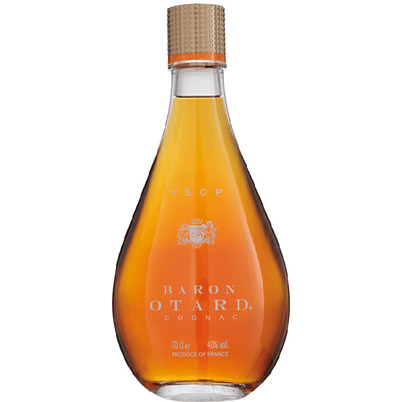 Baron Otard - VSOP
Grande Champagne
While your average VSOP Cognac ages 4.5 years, the Baron Otard VSOP clearly includes much older eaux-de-vies. A combination of Cognac from several regions including Grande Champagne, Baron Otard VSOP is a spirit of the highest elegance. Otard, also known as Château de Cognac, is a French Cognac house founded in 1795. The cellars of the Château have 3-meter thick walls and enjoy a high level of humidity, improving the ageing process of the Cognac.

40% Vol.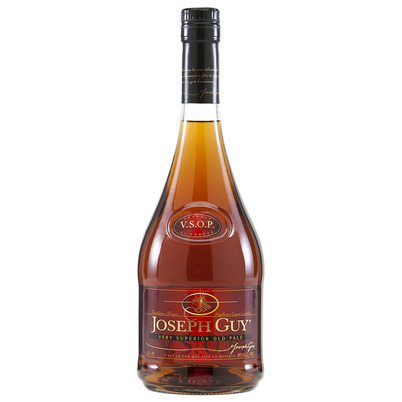 Joseph Guy - VSOP
Assemblage
Joseph Guy VSOP ist mindesten vier Jahre lang gereift; ein Umstand, der in einem perfekten abgerundeten Geschmack resultiert. Die Reifung im Fass resultiert in dem abgerundeten Geschmack durch die Reaktion von Sauerstoff und komplexer da das Eichenvanillin und Tantine hinzufügt. Die Farbe ist tief golden und bernsteinfarben. Das Buket ist vollmundig, erschaffen durch Holz und Tonnen von Blumen. Der Geschmack ist charakteristisch durch Spuren von Eichenholz und Rancio. Die Verarbeitung ist komplex, ausgewogen und überraschend lang.

40% Vol.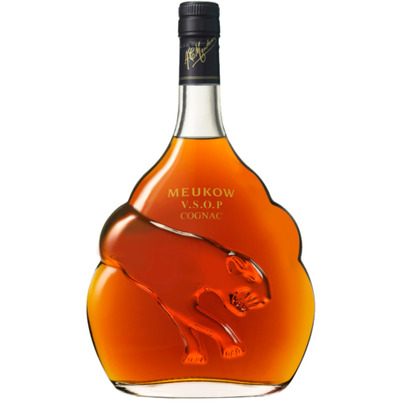 Meukow - VSOP
Grande Champagne
Meukow - VSOP Cognac heeft al meerdere prijzen gewonnen tijdens prestigieuze internationale wedstrijden. Deze cognac is rond en fruitig en heeft gerijpt in Limousin-eikenhout. Het cognachuis Meukow is in de 19e eeuw opgericht door twee broers, die naar Frankrijk werden gestuurd door Tsaar Alexander II van Rusland om een voorraad cognac veilig te stellen voor het Hof.

40% Vol.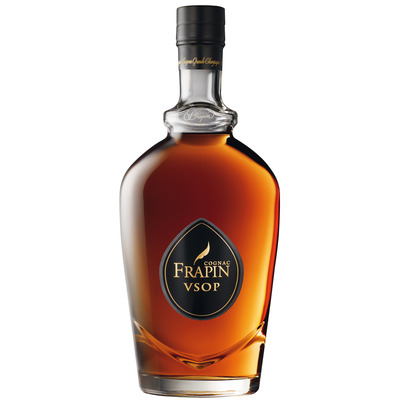 Frapin - VSOP
Grande Champagne
Die Familie Frapin fing im Jahr 1270 als Weinbauern an, wechselte aber zum Cognac und machen das jetzt schon seit mehr als 20 Generationen. Dieser VSOP hat acht bis zehn Jahre gereift, während die Mindestanzahl an Jahren für VSOP bei fünf Jahren liegt. Gewonnen aus der Ugni Blanc-Traube aus der Grande Champagne und gelagert auf Eichenholzfässern. Dieser Frapin VSOP gewann Gold in der International Wine & Spirit Competition 2011.

40% Vol.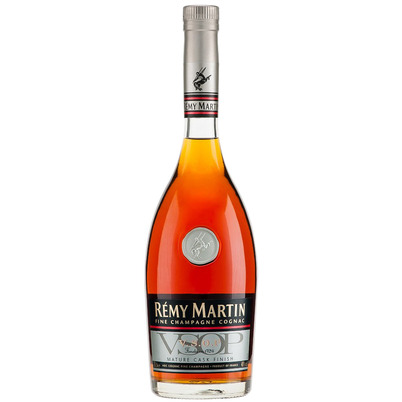 Rémy Martin - VSOP
Assemblage - Fine Champagne
In 1724 Remy Martin started trading Eau de Vie and Cognac in the French Cognac area and is now a large and leading Cognac house which itself owns 4 Domaines in the Grande Champagne and has more than 100 Cognac farmers under contract in the Grande and Petit Champagne, who grow grapes for this brand and distil Eau de Vie. This VSOP is at least 4 years old and is a Fine Cognac assembly (blend) of Petit and Grande Champagne Cognac.

40% Vol.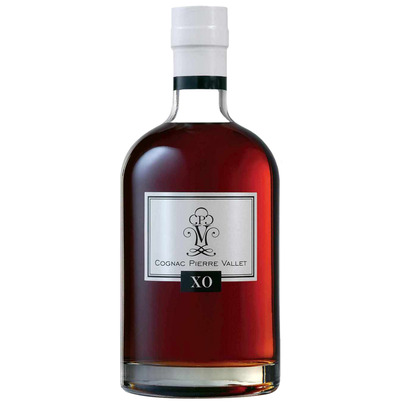 Pierre Vallet - XO
Assemblage
Eine Zusammenstellung von Cognacs, hergestellt im Chateau Montifaud. Benannt nach dem Großvater des heutigen Besitzers Michel Vallet. Der XO ist der älteste der angebotenen Cognacs.

40% Vol.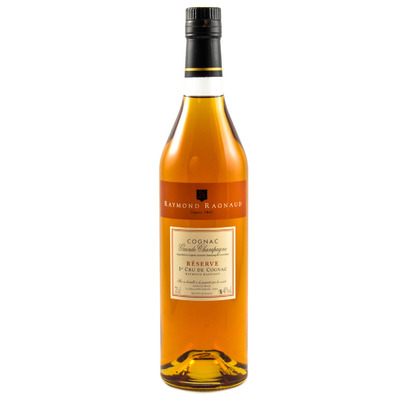 Raymond Ragnaud - Reserve
Grande Champagne
Dieser Eau-de-Vie ist sieben Jahre lang gereift und verleiht einen intensiven hellen goldenen Ton, der ins Bronze spielt. Der Geruch präsentiert Noten von Blumen, gelben Pfirsichen, Melone und Tabak. Der Geschmack ist weiblich, weich und nicht aggressiv. Der Abtrunk ist würzig mit einer leichten Muskusnote.

40% Vol.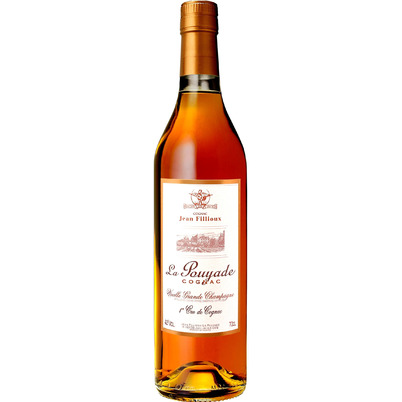 Jean Fillioux - La Pouyade
Grande Champagne
Dieser junge Grande Champagne Cognac ist schön in Balance und herrlich komplex, sorgfältig destilliert von Pasal J Fillioux. Dieser Cognac ist vollständig in neunen Eichenfässern gereift. Der Geruch ist fruchtig mit frischen Beeren, Marzipan, Vanille Crème und Eichen. Die Geschmäcker und Sanftheit werden durch frische Kräuter, die Frühlingsblumen, Mandeln und Aprikosen ausgedrückt. Es gibt Noten von Beeren, Obstplantagen-Obst, Honig, Kräutern und Eichen. Der Abtrunk ist lang und eichig.

42% Vol.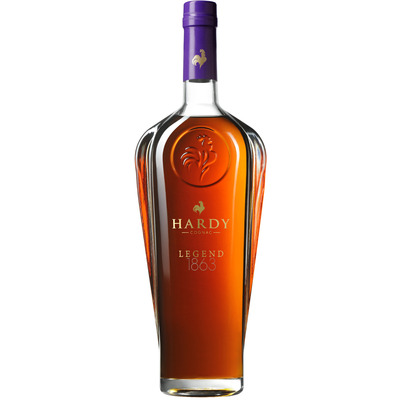 Hardy - Legend 1863
Petite Champagne
The Hardy cognac house was founded by an English cognac broker, Antoine Hardy, in 1863. Hardy – Legend 1863 is a tribute to the Hardy family, still going strong five generation later. This fine cognac combines the elegance of the Petite Champagne and the delicacy of the Borderies. Hardy – Legend 1863 is blended from eaux de vie between 2 and 12 years of age and has matured in Limouson oak barrels.

40% Vol.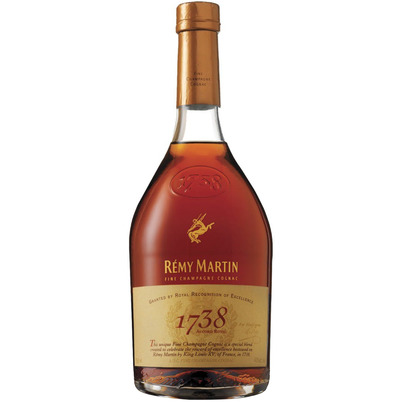 Rémy Martin - 1738
Cognac
In 1738, only 14 years after Rémy Martin first produced cognac, King Louis XV of France gave Rémy Martin a royal license to plant new vineyards. The license was a recognition of the craftsmanship of Rémy Martin. It is a milestone in the history of this cognac house, which it celebrated with the creation of Rémy Martin – 1738 Accord Royal. Aged in toasted oak barrels, this premier cognac embodies the traditions and values of Rémy Martin.

40% Vol.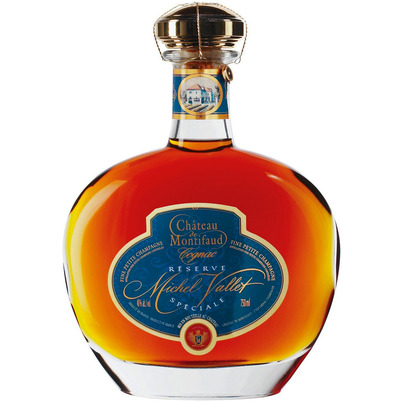 Chateau Montifaud - Michel Vallet, 15 Y
Petite Champagne
Ein Grande Champagne Cognac. Napoleon Cognacs liegen meist irgendwo zwischen einem VSOP und XO-Jahr. Der Geruch ist reichhaltig und fruchtig mit Tönen von dunklen Früchten; Pflaumen und Rosinen. Es gibt Noten von Leder und Holz. Der Geschmack ist reichhaltig und tief mit Noten von Vanille, Gewürzen, Butter, Zimt, Nussmuskat, Zigarrenkisten und Honig. Der Abtrunk ist lang und seidenartig.

40% Vol.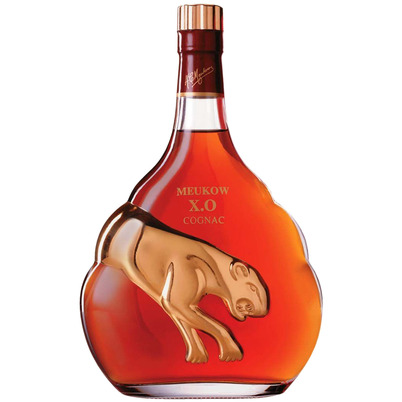 Meukow - XO
Assemblage
Die unglaubliche Milde des Meukow VSOP ist das Ergebnis einer sehr sorgfältigen Selektion der verschiedenen "Eaux-de-Vie", die der Mischung hinzugefügt werden und dem Mindest-Reifeanspruch, im Gegensatz zu regulären VSOP, nach eigenen Regeln auferlegt.

40% Vol.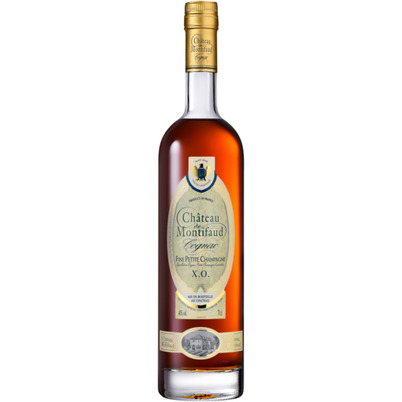 Château Montifaud - XO
Petite Champagne
Dieser Cognac wird in sehr alten Kupferfässern mit Aromen von Nüssen, Früchten und Kakao angereichert. Sehr frisch im Mund, ein bisschen Vanille, fantastisches Aroma mit getrocknetem Obst und sehr langem Abtrunk. Ein Abenteuer für den echten Cognactrinker!

40% Vol.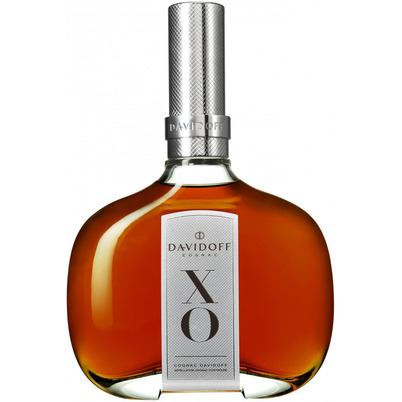 Davidoff - XO
Assemblage
Davidoff – XO is a finely crafted Cognac that has aged for at least 10 years in casks made from Limousin oak. It is produced for Davidoff, the well-known Swiss cigar company. The Cognac was previously produced by Hennessy, a famous, centuries-old Cognac house, but the rights of production were sold to Hine. Similarly famous, Hine was established in 1763 and is the only cognac producer in the world to have a UK Royal Warrant.

40% Vol.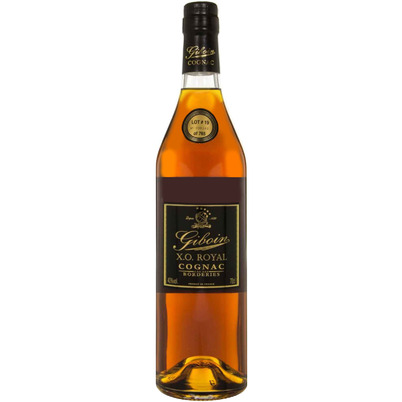 Giboin - XO Royal
Borderie
Eine Zusammenstellung der ältesten Giboin Cognacs. Dieser #16 ist mit drei Generationen von Destilliererfamilien von Cognacs zusammengestellt und vielleicht einer der besten alten Borderies Cognacs. Dieser äußerst glatte und gereifte Cognac entwickelt Aromas, die an trockene Weinranken und Veilchen, kombiniert mit einem nussigen Geschmack von gerösteten Mandeln erinnern. Sehr delikat im Mund.

40% Vol.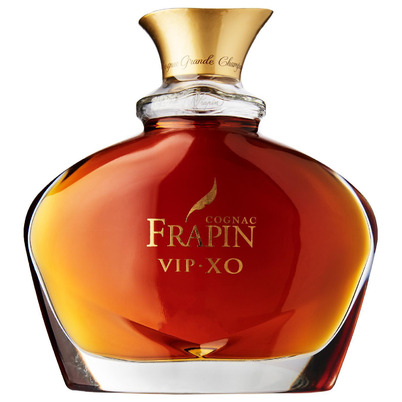 Frapin - VIP XO
Grande Champagne
Frapin – XO VIP is a blend enhanced with very old Cognacs from the cellars, which are located on the family estate in Grande Champagne. This region is heralded as the best Cognac appellation. The long ageing process gives Frapin – XO VIP a roundness and a complex bouquet. Still owned by the family, Frapin can trace their distilling background back to 1270.

40% Vol.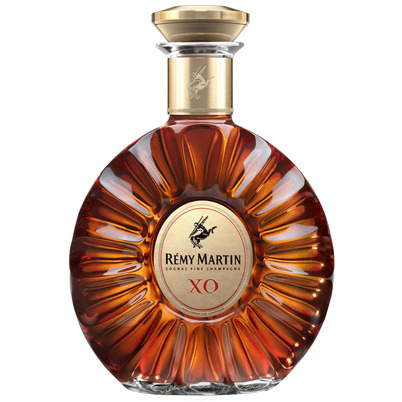 Rémy Martin - XO
Cognac
In 1981, Cellar Master André Giraud created this 'Cognac Fine Champagne'. A blend of eaux-de-vie exclusively coming from their best quality vineyards in the Grande and Petite Champagne. Offering an exceptional aging potential, resulting in a perfect balance between flowers and fruit. Rémy Martin XO won a Gold medal at the 2010 Spirits Business Cognac Masters (UK) and a gold medal at the San Francisco World Spirits Competition in 2014.

40% Vol.