Set 1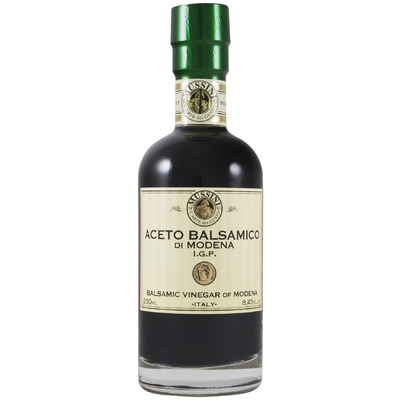 Mussini, 3 Y
Modena
A fresh-sour balsamic vinegar from Italy's Modena, which matured 3 years in wooden barrels. Slightly spicy and higher in acid compared with older balsamic vinegars. This balsamic is by its suppleness easy to bring extra taste to salads.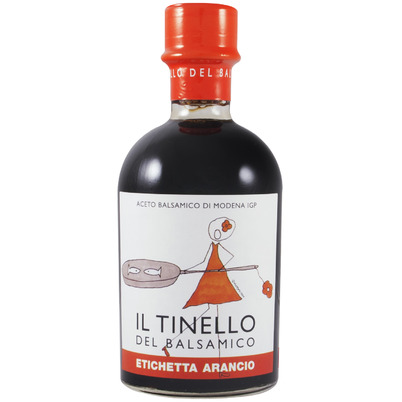 Il Tinello - Orange, 4 Y
Modena
This Orange Label Balsamic from the line of il Tinello Il Borgo del Balsamico from Modena has matured medium long and has a well rounded taste. Sweet and sour are well balanced and is therefore ideal to use with grilled meat, fish or vegetables.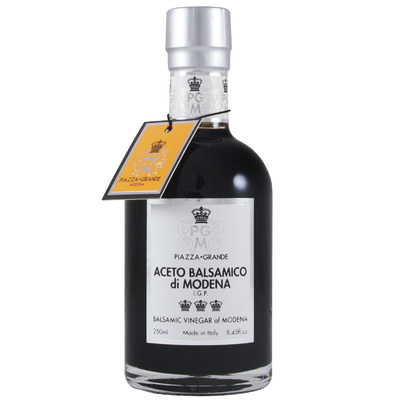 Piazza Grande, 7 Y
Modena
Due to its fresh sour taste best suited to use on salads and combines well with a fine extra virgin olive oil. The real Trebbiano grapes give this balsamic vinegar its depth. Because this vinegar has matured for 7 years in wooden barrels, it has a more intense flavor than a younger balsamic vinegar.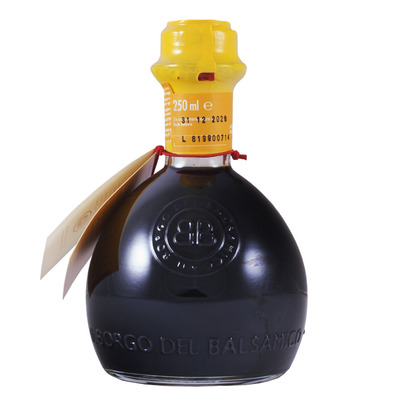 Il Borgo - Yellow, 1 Y
Modena
This young balsamic has aged for 3 years in oak barrels and with its fresh-acid, slightly edgy, very suitable for everyday use in the kitchen. Especially delicious combined with a peppery arugula and soft mozzarella salad or as a base of vinegar in a vinaigrette.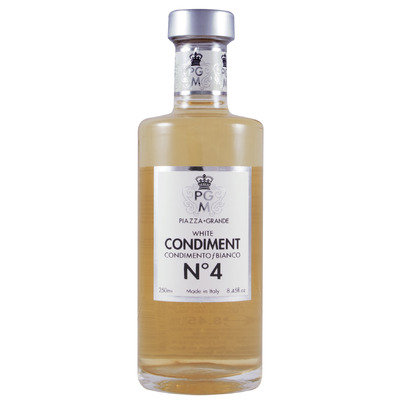 Piazza Grande, No. 4 Bianco, 4 Y
Modena
White balsamic vinegar, matured 4 years in wooden barrels which as a result has more depth and much more flavor than a 'normal' white wine vinegar. By maturation in wooden barrels the acetic acid has softened, making it milder and not as sharp as a standard vinegar. Officially the white variant does not belong to the true balsamic vinegars.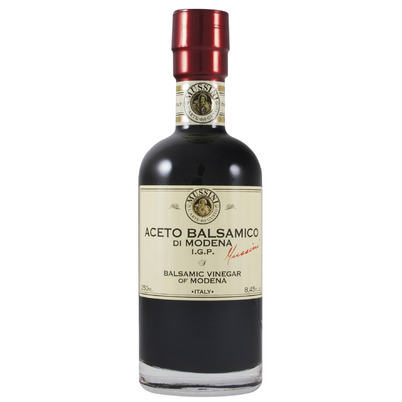 Mussini, 9 Y
Modena
This delicious spicy and slightly sweet balsamic from the Italian region of Modena has matured 9 years matured in wooden barrels. Delicious over grilled vegetables such as eggplant, peppers and asparagus. This balsamic vinegar takes full flavor salads to the next level.